Travel
By meghna at 15 August, 2010, 12:00 am
India and Pakistan share many things together. One such thing is their consecutive independence day. Today I thought of addressing an issue which is vital to both the countries. No, its not Kashmir. It is something more fundamental that concerns me today.The detention of Indian and Pakistani Fishermen cross border can no longer be ignored by us.
Official Statistics
According to the Pakistan Fisherfolk Forum 159 Pakistani fishermen are detained in India on the other hand 547 Indian Fishermen have been detained in Pakistan. Moreover India has 200 Pakistani and Pakistan has about 350 Indian boats ...read more Read More
By meghna at 19 February, 2010, 10:17 pm
India is a land of culture, diversity and tradition. Athithi Devo Bhava which means "guest is god" has been one of the ideologies of the nation. But unfortunately some people have brought disgrace to the country on the world forum. There are dozens of cases in which foreigners are harassed, raped, deceived and abused.
The government and the administration always tries to suppress the news related to ill treatment of foreigners. It is done in order to save the country from insult and ...read more Read More
By meghna at 17 February, 2010, 10:58 pm
Tiger skin, guns, stuffed tigers and photographs of tiger assassination were thought to be signs of bravery by the kings and British in past. But today's commercial society is concentrating on the extraction of profit from the tiger trade.
One of the main ingredients of the traditional Chinese medicine is tiger bones. The export for this oriental medicine started in mid-1980. Moreover there is a significant demand of the tiger skins in the international market. Interestingly in India there is no domestic demand of ...read more Read More
By meghna at 10 January, 2010, 12:21 am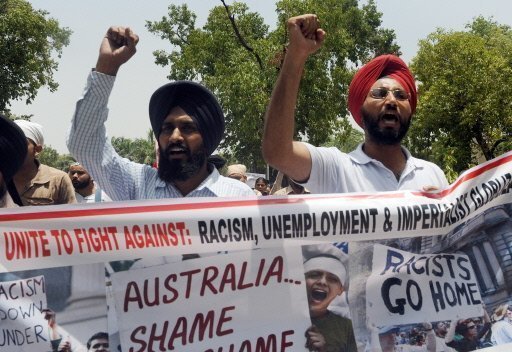 Man migrated from villages to towns, from towns to cities and from cities to countries in search of better opportunities and life. Unfortunately this dream for progress has turned into the worst nightmare of the present times.
The quest for satisfaction has resulted in the ethno-cultural discontentment. The rights of indigenous people are challenging the rights of the migratory population. India faces this situation both at the global as well as at the domestic level.
Recently the north-eastern community expressed their concerns ...read more Read More